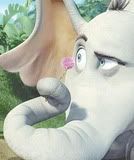 Do you remember, "Horton Hears a Who" by Dr. Suess?





I just had a thought.**





What if...





God was Horton-like and a scientist of knowledge we are yet far from understanding?





What if...





we are a science experiment of Whos that God created so right?





What if...





it was true? If it was true, the world could stop all this fighting about religion vs science. And doesn't it follow that all the religious wars would fall extinct?





Wouldn't it just be lovely if everybuddy was right?




** Okay. Well. I thought about us being a mini world in a larger atom or molecule way back in highschool science when we were talking about inside the world are people, inside people are cells, inside cells are molecules, inside molecules are atoms...and thought what's inside those? And also thought, what if there are entire worlds inside of each of those?